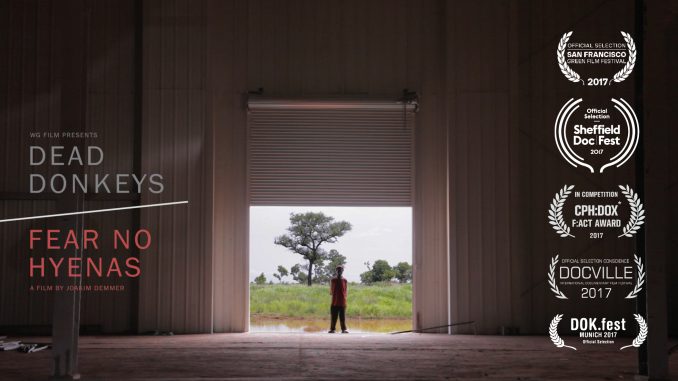 We are very proud to share that Dead Donkeys Fear No Hyenas, from director Joakim Demmer, is one of 15 films shortlisted by the European Film Academy for the Best Documentary 2017 Award.
Often referred to as the "European Oscars," this is only the third Swedish documentary in the award's history to make it to the shortlist, following WG Film and Auto Images' co-production Becoming Zlatan, from directors Fredrik Gertten and Magnus Gertten, in 2016 and Malik Bendjelloul's Searching For Sugar Man, in 2013.
On November 4th, at the Seville European Film Festival, 5 documentaries will be nominated to officially compete for the European Documentary 2017 Award. The winner will be announced at the 30th European Film Awards Ceremony taking place on December 9th, 2017 in Berlin.
From director Joakim Demmer:
"It's certainly at big honor to be nominated amongst many great documentaries. My hope is that this recognition will contribute to that the voices of the film will have an even bigger impact and that more people will get to see the film."
Read more and see the full list of nominees on the official EFA site here.
© WG Film