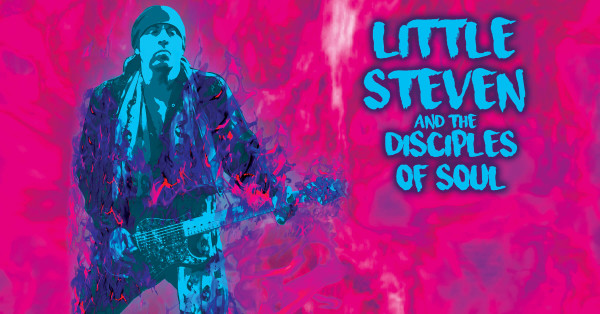 Stevie Van Zandt, alias Little Steven, känd som gitarrist i Bruce Springsteens E Street Band, för sin roll i TV-serien Sopranos och inte minst för sin betydande musikkarriär i eget namn, kommer nu till Sverige för en spelning på Stockholm Waterfront den 18 november 2017.
Biljetterna släpps torsdag 17 augusti kl 09.00 via LiveNation.se
Under november ger sig Little Steven ut på turné tillsammans med sitt band The Disciples Of Soul. Turnén firar albumet Soulfire, det första soloalbumet på mer än 15 år. Det är utan tvekan Little Stevens mest personliga verk hittills. Albumet återspeglar hans karriär som artist, scenkonstnär, producent, arrangör och låtskrivare.
"Jag har alltid varit mycket tematisk med mitt arbete, mycket konceptuell. Jag behöver en större bild, jag kan inte bara göra en samling låtar, det fungerar inte för mig. I det här fallet blev konceptet mig själv. Vem är jag? Jag är lite av min egen genre just nu. Så jag har försökt välja material som vart och ett tillsammans i slutändan representerar mig. Det här albumet är jag som gör mig själv.", berättar Little Steven om Soulfire.
Med sitt Disciples Of Soul i ryggen solodebuterade Little Steven 1982 med hyllade "Men Without Women". Senare blev han känd inte minst i Sverige för låten "Sun City" (1985) med Artists United Against Apartheid, och sitt lika politiskt engagerade soloalbum "Freedom – no compromise" (1987). 2016 återförenade han The Disciples Of Soul, till fansens stora förtjusning.
Datum
18/11 – Stockholm Waterfront
22/11 – Amager Bio, København
© Live Nation