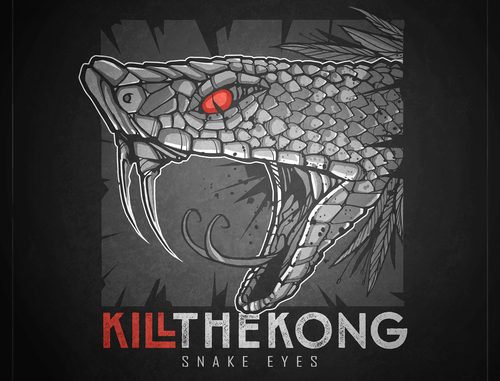 The year 2017 continues to be an eventful year for the band Kill the Kong from the city of Västerås in Sweden who recently signed with Sony / Gain. Earlier this year, the Viking Line Cinderella cruise ship was in for a hell of a ride during the metal event Adrenaline Cruise, where no one was left untouched and merchandise sales went high. Weeks later, the first single "Juggernaut (wolfpack)" was released with an accompanying video from the long-awaited sequel to the debut album from 2016, which is scheduled to be released later in the fall of 2017.
On August 11th, it's time for single number two from the upcoming album when Kill the Kong and Sony / Gain releases "Snake Eyes" where a new, fresh sound awaits.
Kill the King has repeatedly shown that they are no strangers to portray the inner struggle with and against ourselves within their lyrics. "Snake Eyes" is no exception and tackles the self-destructive and for many lifelong struggle against addiction and the demon who offers self-escape on borrowed time at an interest you cannot afford. With "Snake Eyes", Kill the Kong delivers just the energy and explosiveness we are used to experience onstage aswell as in the audience.
© Gain Music Entertainment