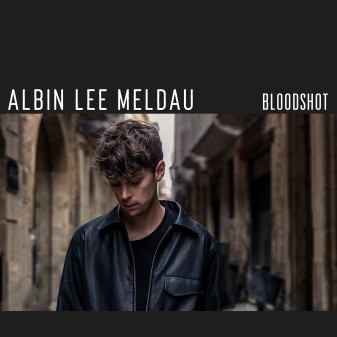 Klicka på bilden, för att se hela bilden
Albin Lee Meldau has released "Bloodshot," the title track of his forthcoming EP due out July 21 on Astralwerks. The EP is an impressive 5-song display of Albin's deeply affecting songwriting and "profoundly arresting voice" (NPR Music). Watch Albin perform "Bloodshot" live in the studio:
2017 is shaping up to be a breakthrough year for Albin, who hails from Gothenburg, Sweden, the son of a Swedish jazz singer mom and a British punk rocker dad. In March, NPR Music named him one of their must-see artists at SXSW and premiered his powerful video for "Lou Lou." Albin made his debut at the Bonnaroo Music + Arts Festival earlier this month. He has already notched more than 23 million streams on Spotify with "Lou Lou" reaching #1 on Spotify's Viral 50 chart in five countries.
Albin was nominated for Best Newcomer at the 2017 Grammis (Swedish Grammy Awards) and won the 2016 Anchor Award, an international competition hosted by the Reeperbahn Festival in Germany that seeks out the best new emerging talent. He was selected by a jury that included producer Tony Visconti (David Bowie) who sang Albin's praises in presenting him the award: "Something is pouring out of his heart and soul when he sings."
Read an interview with Albin on Consequence of Sound.
"Albin Lee Meldau has a profoundly arresting voice that delivers an emotional gut punch with every brooding phrase."
—NPR MUSIC
"his brand of brooding, melancholic pop, which is emphasized by his deep, soulful vocals, is impossible to ignore."
—Huffington Post
"Gilded, intoxicating songwriting, the emotive edge of Albin's material is set against an assured, devastatingly simple, melodic touch."
—Clash Magazine
© Deerlily Music