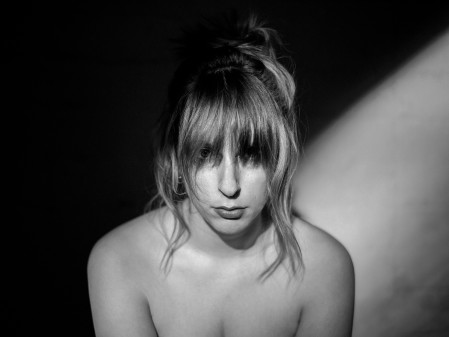 Kritikerrosade norska singer-songwritern och producenten Susanne Sundfør släpper sitt efterlängtade nya album 'Music For People In Trouble' den 25 augusti 2017. Albumet föregås av singeln "Undercover" som släpptes igår.
'Music For People In Trouble' är Sundfør's mest personliga och gripande album hittills. Det stärker henne som en av världens mest övertygande artister. Albumet är inspirerat av en resa Susanne gjorde från Nord Korea till Amazonas djungler under vilken hon uppmärksammade politiskt motstridiga världar samt miljön.
"We are living in a time of great changes. Everything is moving so rapidly, sometimes violently, sometimes dauntingly. I think a lot of people experience anxiety these days. I wanted to address these emotions on the album." (Susanne Sundfør)
Under hösten kommer Susanne göra några få soloframträdanden och hon uppträder även på Royal Albert Hall på BBC Proms Scott Walker Tribute.
'Music for People In Trouble' tracklisting:
1. Mantra
2. Reincarnation
3. Good Luck Bad Luck
4. The Sound Of War
5. Music For People In Trouble
6. Bedtime Story
7. Undercover
8. No One Believes In Love Anymore
9. The Golden Age
10. Mountaineers
Music For People In Trouble' turnédatum:
September 12 – Helsinki, Finland – Savoy Theatre
September 14 – Paris, France – Les Trois Baudets
September 15 – Brussels, Belgium – Orangerie-Botanique
September 16 – Köln, Germany – Artheater
September 18 – Amsterdam, Netherlands – Vondelkerk
September 20 – Berlin, Germany – Silent Green
September 21 – Copenhagen, Denmark – Studio 3
October 2 – London, England – Union Chapel
October 3 – Glasgow, England – CCA
October 4 – Manchester, England – Deaf Institute
October 7 – Dublin, Ireland – Sugar Club
October 12 – Stockholm, Sweden – Soda Teatern
Fans kan redan nu köpa biljetter till turnén på susannesundfor.com.
För att ta del av Susannes tidigare verk och de album som hon har inspirerats av kan fans gå in och följa Music For People In Trouble-spellistan på Spotify.
'Ten Love Songs' (2015)
"Ten Love Songs feels like Sundfør's international breakthrough." MOJO ****
"Don't miss out on this, it's a quite brilliant album." The Guardian *****
"…. an ambitious record" Uncut, 8/10
"… immerse yourself in this extraordinary new album from the Norwegian singer… It's sensational. Buy." Sunday Times Culture
"Susanne Sundfør's time has finally come,,, hugely impressive" Mixmag, 8/10
"…hers is a new variety of Scandi-pop – spectral and restless, rich and accessible." Mail On Sunday ****
"'Ten Love Songs' scales new heights of epic pop amazingness…you'll be overwhelmed by its beauty when it magics itself into your music library." Popjustice
"Strange and beautiful…" The Sun
"Susanne Sundfør's music packs quite the epic, emotional punch—imagine the sweeping teenage grandeur of M83 mixed with Zola Jesus' throaty electro-goth." The Fader
© Warner Music Sweden