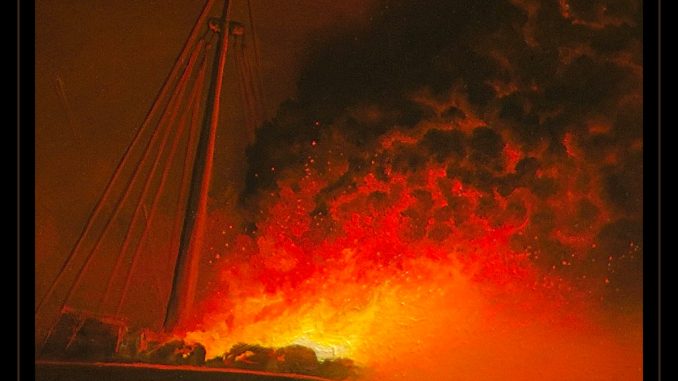 Klicka på bilden, för att se hela bilden
Night is back with their third single Surrender from their upcoming album 'Raft of the World' set to be released 1st of September 2017. Surrender is a track filled with classical rock and strong gitarrs. It´s a five minutes and thritythree secounds long anthem of all things rock. The bands new album is produced by Ola Ersfjord (Tribulation, Beast, Dead Lord) that have brought out the pure essence of Night.
'Raft of the World' is the third album from Night. The band have toured with Ghost, Hällas and Nocturnalia and played at festivals as Hell over Hammaburg, Muskelrock and Headbangers Open Air over the years. The album is released by The Sign Records, a labels that is currently working with bands as Honeymoon Disease, Märvel, Grande Royale, MaidaVale, Svartanatt, Tid and The Great Discord among others.
Night at Facebook
The Sign Records at Facebook
© The Sign Records