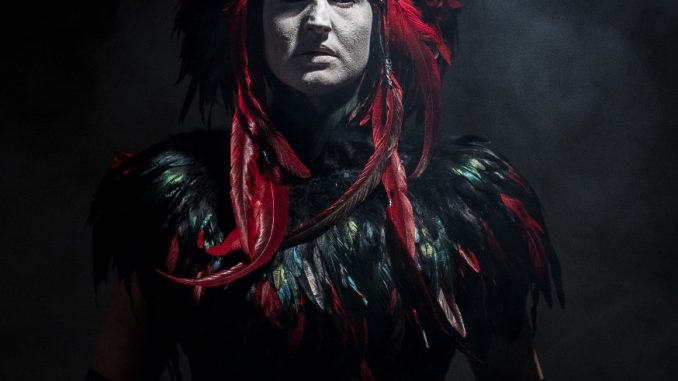 Klicka på bilden, för att se hela bilden
Friends! We are very excited to give you the first single, entitled Darkest Day, off our coming album, The Rabbit Hole. As the titles reveal, this album is our take and out dark twist on a famous story by Lewis Carroll. Don't worry, the story will unfold further as we go along and more songs and stories will see the light of day. Or not, depending on how you look at it. Stay vigilant!
For now, we invite you to join us on a journey into the stranger side of things, down in the rabbit hole. Get ready. More music will follow suit and the album will be released just as the summer starts gasping for breath.
Written and produced by: The Great Discord
Engineered, mixed and mastered by: Aksel Holmgren
Video by: Joakim Sjöholm
Biography – The Great Discord:
There can be no light without darkness. The central theme of The Great Discord is a recognition of both sides of the coin. Centering the music around a progressive metal mind set and mixing a wide array of influences it makes for an intriguing listen. You recognize it, but you've never heard it before.
Seeing The Great Discord live is an experience. The band believes that a concert is much more than hearing music being performed. They spend a lot of time and effort on the live act, creating an atmosphere where the audial and visual elements meet and mirror each other, with vocalist Fia as the central persona of the emotions and nuances of the music.
Their critically acclaimed debut album 'DUENDE' was released through Metal Blade Records in June 2015, followed by the EP 'Echoes' in the fall of the same year. Duende was quick to receive great reviews from both fans, zines and major metal magazines all over the world. Among other things, readers of Revolver Magazines voted Duende as an Album of the Week and the group has been listed as a band to watch. Since their debut, the band has been playing selected shows and festivals in Sweden, the UK and the United States.
In the spring of 2017, the band will be joining GHOST on the Scandinavian leg of their POPESTAR TOUR, and right after this they are joining their fellow swedes in KATATONIA on their FALLEN HEARTS OF UK &a Ireland tour.
Fia (Kempe, vocals) is also a busy session vocalist and has lent her talents to Ghost, providing guest vocals for two tracks on the Popestar EP.
Discografy:
The Rabbit Hole – Digital/CD/LP – The Sign Records – Autumn 2017
Echoes – Digital EP – Metal Blade – 2015
Duende – Digital/CD/LP – Metal Blade – 2015
The Great Discord on Facebook
The Sign Records on Facebook
© The Sign Records