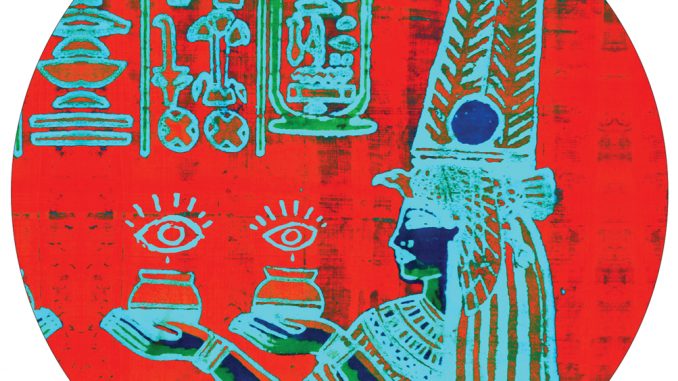 Klicka på bilden, för att se hela bilden
San Francisco based producer Al Lover's list of collaborations contain names like The Brian Jonestown Massacre, Goat and White Fence, and he has remixed bands like The Night Beats and Thee Oh Sees. Except from producing mind-altering music, Al Lover is also the official DJ of Levitation and tours Europe extensively.
Al Lover's double album release "Zodiak versions" on Höga Nord Rekords (2015) opened up for a beautiful cooperation between the label and the artist and now the two parts are taking it to the next level with the release of The Nymphaea Caerulea EP. On this picture disc EP, a third player flavors the music and that is Cairo Liberation Front (CLF). Residing in Tilburg this collective represents the future of European club music lends equally from house, punk and psychedelia, filtered through generations of hedonistic groove.
The six tracks on this picture disc EP holds the essence of what psychedelic dance music is about – escapism. Where to escape? Well, due their sound, CLF could just as well be from where their name implies because this record oozes more of northern Africa than of northern Europe. It puts the listener outside of time somewhere on the banks of the Nile, just before dawn.
The combination of Al Lover's use of samples, drum machines, live instrumentation and analog synthesizers, clashes beautifully with the fierce energy of the CLF's sound of cracked software, American hip-hop, Euro house and Arabic rhythms. This is the score to the next Arabic spring.
© Höga Nord Rekords