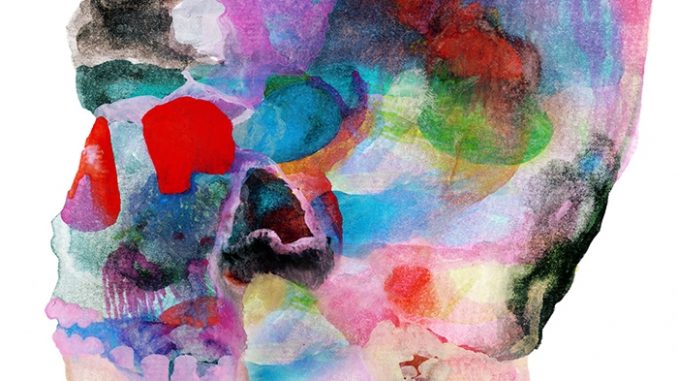 Klicka på bilden, för att se hela bilden
Enligt Chris Lombardi på Matador så har bandet tagit sitt namn efter Can's mästerverk till låt.
After months of speculation, Spoon have announced the release of their monumental new album ' Hot Thoughts', March 17th on Matador Records. Produced by Spoon and Dave Fridmann, Austin's most esteemed rock ambassadors have created the bravest, most sonically inventive work of their illustrious career.
Reuniting the band with the label that released their 1996 debut, 'Telephono', and following on Spoon's streak of three consecutive US Top 10 albums—'Ga Ga Ga Ga Ga' (2007), 'Transference' (2010) and 'They Want My Soul' (2014)—'Hot Thoughts' is nothing short of epic. Listening to 'Hot Thoughts', it's instantly apparent why Spoon are considered one of the most critically acclaimed acts of the first decade of the new millennium. (http://www.metacritic.com/feature/best-music-of-the-decade).
Within the space of 10 captivating songs – all written by Britt Daniel- 'Hot Thoughts' creates a musical universe all its own, with individual worlds ranging from the kaleidoscopic opening/title track—available to stream here <http://smarturl.it/Spoon_Hot_Thoughts> –through the gargantuan stomp of "Do I Have To Talk You Into It" and ubiquitous wiry hooks of "Can I Sit Next To You" to the bittersweet "I Ain't The One" and beyond.
Having recently sneak previewed Hot Thoughts material in a surprise hometown warm-up, Spoon has also confirmed a three-night release week SXSW residency for which the band will resurrect the original, classic Austin venue Emo's location, currently referred to as "The Main" on March 14, 15 and 16. The band will curate a unique line up each night.
UK dates will be announced shortly.
Spoon are: singer/guitarist Britt Daniel, drummer Jim Eno, bassist Rob Pope and Alex Fischel on keyboards and guitar.
Tracklisting for Hot Thoughts:
1. Hot Thoughts
2. WhisperI'lllistentohearit
3. Do I Have To Talk You Into It
4. First Caress
5. Pink Up
6. Can I Sit Next To You
7. I Ain't The One
8. Tear It Down
9. Shotgun
10. Us
© Playground Music