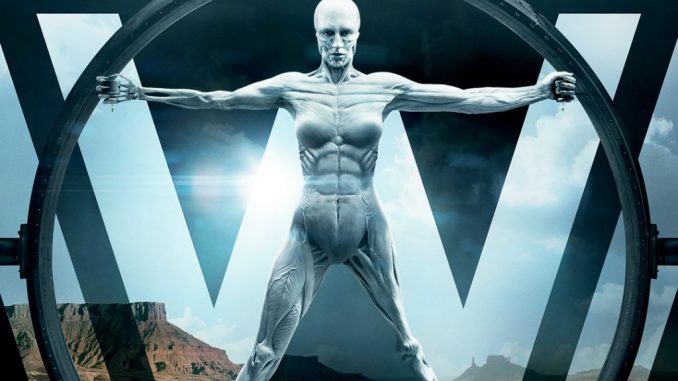 Klicka på bilden, för att se hela bilden
Westworld is the best show you might not be watching.
If you are an old school sci-fi fan such as me, you probably rolled your eyes when you heard that HBO was releasing a show based on the cult sci-fi film Westworld. How can an arguably B-ranked movie really be made into something worthy of the channel that has brought us Game of Thrones, Carnivale', Rome and dare I say Deadwood? The highlight of the original film was the gunfighter which was played by a very ill Yul Brenner. Since Brenner has been dead for many years, there will be no big cameo that can help pull the show along.
Amazing performances consistently
Writing for this site, I have to sit through some good and some painfully awful shows and decide which are worth reviewing and what I want to say about them. I decided to give Westworld a chance and am I glad that I did. First, let's talk about the acting in the show. It is hard to go wrong with heavy hitters like Sir Anthony Hopkins and Ed Harris, but they are not the only actors turning out amazing performances consistently throughout the show.
Evan Rachael Wood brings a strong performance as a once damsel in distress that finds an inner strength that allows her to transcend the common female persona of the parks Western era. Thandie Newton also brings the thunder as an android that is ever questioning her place in the world and the existence that she has accepted as her reality, even as it is slowly torn away before her very eyes. Jeffery Wright delivers a cerebral performance throughout the show, which lends itself extremely well to certain plot developments (trying to avoid spoilers here).
Believable plots
Second, the writing on the show has been fantastic. I found that it has believable plots and strong character development, which is sadly lacking even in some of the top shows today. You care about the characters, even the androids. Shows like The Walking Dead and Game of Thrones are in a bit of a crisis of characters as they have moved away from solid writing and plot development and instead rely on shocking plot points in the story to make up for it. If the character has not been with you since the beginning of the show or has not been adequately developed, then who cares when they die unless it becomes a spectacle.
Fans are noticing this trend…consider the "Where's Barb?" campaign that came out of Stranger Things. The show is not without its controversies and critics. A long orgy scene in episode 5 had many of the more modest viewers uncomfortable with some saying that it went too far. However, the scene was meant to show the decadence of the town of Pariah (a Westworld version of Sodom and Gomorrah).
The best written show right now
Lastly, the show delivers on set design. It balances the western element of the show perfectly with the sci-fi element of the android farm. The only concern here is that with big name actors and the fact that the sets are so expensive, how long can HBO keep this show alive? A second season has already been green-lighted but is not expected to drop until late next year. Can fans wait that long to see more of the story or will this show go the route of Carnivale' and Rome which became too expensive to maintain? The truth is, this might be the best written show on TV right now and hopefully fans will push the network to continue producing this kind of content. If you haven't watch an episode, give it a chance and I doubt that you will be disappointed.
Skriven 2016-11-16