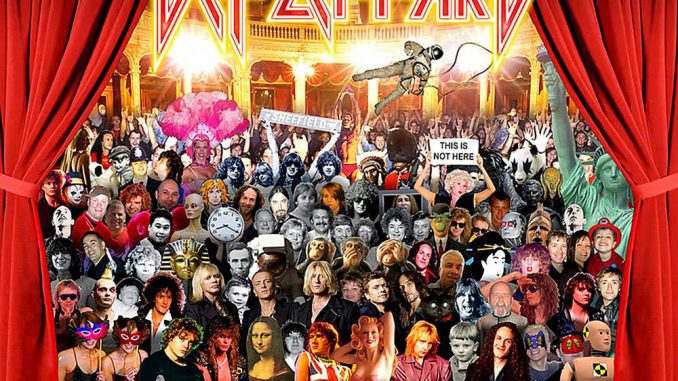 Ordinära trista trendnissar göre sig som vanligt inte besvär, men fans av hårmetal och AOR-nördar ser med rätta Songs From The Sparle Lounge som ett fall framåt för Def Leppard.
Varför? Well, delvis för att man får gå tillbaks ända till 1999 års Euphoria för att hitta britternas senaste "riktiga" album. Halvtaskiga softa försöket X och två år gamla coververket Yeah! känns inte precis som oumbärliga inslag i diskografin.
Därmed inte sagt att det här vare sig är en ny Pyromania, Hysteria eller Adrenalize. Men visst rockar det på klassiskt Leppard vis. Go är till exempel en go dänga med fotbollsrefräng som sitter direkt Samma sak kan sägas om tralligt glammiga Nine Lives och C'mon C'mon. Baby, give me a good time, sjunger Joe Elliott brunstigt i sistnämnda sång som i gamla fina åttiotalstider utan att skämmas det minsta.
Det hela ter sig dock både rakare och betydligt ruffigare än då det begav sig då den gode Mutt Lange höll i producenttåtarna, vilket kan ses både som både en styrka och svaghet beroende på vem man frågar. Fast oavsett vilket utgör Songs From The Sparkle Lounge ett klart lyft och en bekräftelse på att bandet alltjämt har en framtid.
Skriven 2008-05-23