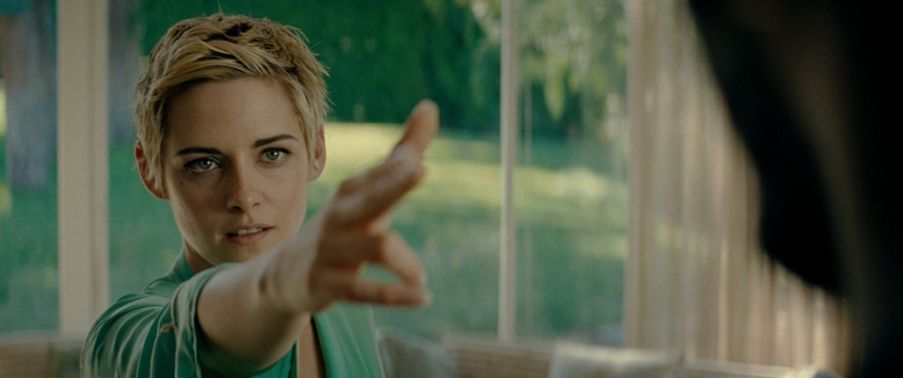 Klicka på bilden, för att se hela bilden
On 16 March, SEBERG is available on digital download, starring Kristen Stewart (Charlie's Angels, Personal Shopper), Jack O'Connell (Unbroken, Starred Up), Vince Vaughn (Brawl in Cell Block 99, Hacksaw Ridge) Anthony Mackie (Avengers: Endgame, The Hate U Give), Zazie Beetz (Joker, Deadpool 2) and Margaret Qualley (Once Upon a Time in Hollywood, Novitiate). The film had its world premiere at the Venice Film Festival.
Inspired by real events, SEBERG focuses the French New Wave darling and Breathless star, Jean Seberg (Kristen Stewart), who in the late 1960s was targeted by the FBI because of her support of the civil rights movement and romantic involvement with Hakim Jamal (Anthony Mackie), among others. In his second feature film, director Benedict Andrews' (Una) noir-ish thriller, Seberg's life and career are destroyed by J Edgar Hoover's FBI overreaching surveillance and harassment in an effort to suppress and discredit Seberg's activism.
With strong support from Jack O'Connell as a new FBI recruit tasked with surveilling Jean, the film channels Coppola's masterpiece The Conversation, and Alan Pakula's paranoia trilogy, Klute, Parallax View and All The President's Men as it pulls together the epic scope of a conspiracy thriller with the intimacy of an electrically charged love story.
Director Benedict Andrews and cinematographer Rachel Morrison (Mudbound, Black Panther) bring an impeccable sense of time and place to this thrillingly stylish film which showcases an astonishing performance from Kristen Stewart at its heart.
Starring KRISTEN STEWART
With JACK O'CONNELL, VINCE VAUGHN, ANTHONY MACKIE, ZAZIE BEETZ and MARGARET QUALLEY
Directed by BENEDICT ANDREWS
Written by ANNA WATERHOUSE and JOE SHRAPNEL
© Taste PR