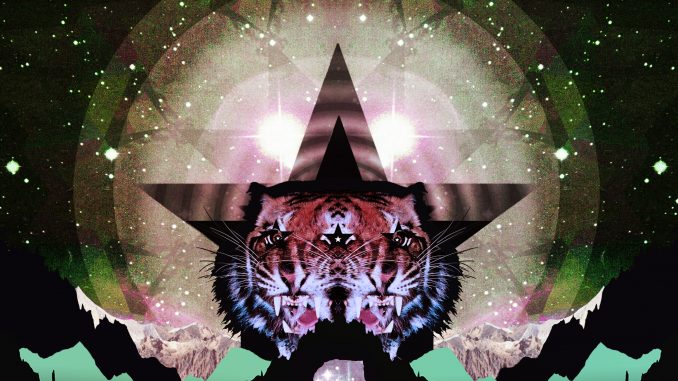 Noel Gallagher's High Flying Birds release a brand new single – 'Black Star Dancing', available digitally now. The single, which is produced by Noel, is taken from the EP of the same name – available digitally and on 12″ vinyl to pre-order now – released on 14th June, the same date that Noel Gallagher's High Flying Birds headline Isle of Wight Festival.
Noel says of the single: "It manages to combine the influences of David Bowie, INXS, U2, Queen, Indeep AND ZZ Top FFS! … I might have been watching too much Top Of The Pops recently … anyway, it's 'dope' … not my words, but the words of Nile Rodgers who literally danced in the studio when he heard it!"
Featuring new kaleidoscopic artwork by Gareth Halliday, the EP includes 2 new tracks Rattling Rose and Sail On' a 12″ mix of Black Star Dancing plus a remix by London-based French DJ/producer Nicolas Laugier, aka The Reflex.
The full EP track-listing is:
1. Black Star Dancing
2. Rattling Rose
3. Sail On
4. Black Star Dancing (12″ Mix)
5. Black Star Dancing (The Reflex Revision)
© Playground