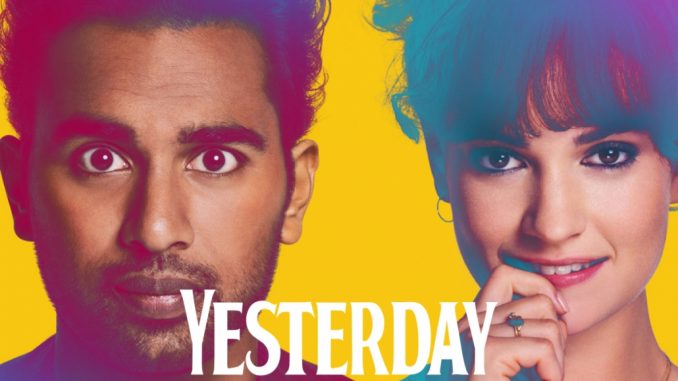 Igår kände alla till vilka The Beatles var. Idag är det bara Jack som känner till deras låtar. Han är på väg att bli något riktigt stort.
Jack Malik är en kämpande låtskrivare i en liten engelsk kuststad vars drömmar om berömmelse snabbt försvinner, trots den stora hängivenheten och stödet från sin barndomsbästis Ellie. Efter en bussolycka under en mystisk global blackout, vaknar Jack för att upptäcka att The Beatles aldrig har existerat … och han finner sig själv med ett mycket komplicerat problem. Jacks berömmelse exploderar med hjälp av låtar från det största bandet i historien i en värld som aldrig hört talats om dem med hjälp från hans amerikanska agent Debra. Men när hans stjärna stiger riskerar han att förlora Ellie – den enda personen som alltid trodde på honom.
Oscarvinnande Danny Boyle ansluter sig till berömda manusförfattaren Richard Curtis för en ny komedi med Lily James, Himesh Patel och Kate McKinnon. Yesterday produceras av Working Title's Tim Bevan och Eric Fellner tillsammans med Matt Wilkinson och Bernie Bellew.
Biopremiär blir det den 28 juni.
© UIP