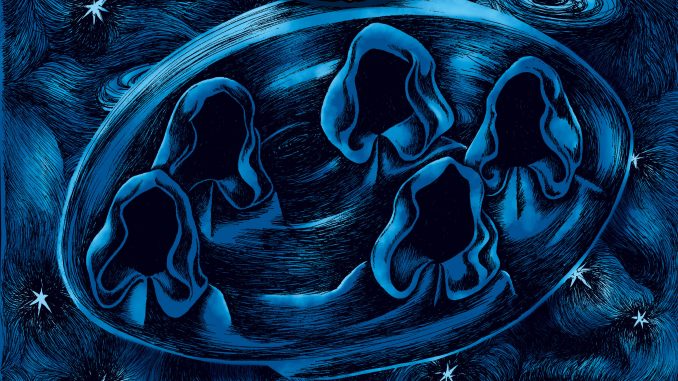 "I wrote songs to "Starry eagle eye" that's all about the time we're living in now, a view of reality so now we can turn the page and begin a new chapter of this timeless rock that never seems to end". – Jani, Svartanatt
The Children of Revival is their second single from Svartanatts upcoming album "Starry Eagle Eye". With a classic rock sound that catches the spirit of the late 60´s and early 70´s rock scene Svartanatt have gained many followers all over the world. The new single from Svartanatt showcases a band that have grown. Comparing to the old album the new songs contain more of everything and less of nothing. The entire new album is filled with straightforward timeless rock music.
Svartanatts new album "Starry Eagle Eye" is set for release the 2nd of March 2018 on the Sign Records.
Starry Eagle Eye is recorded in Soundtrade Studios by Emil Drougge. The production of the album is both raw and honest and at the same time as it is crisp, dreamy and thoughtful. With skilled musicians and a classic rock line up of guitar, bass, drums, and organ the band manage to create a freedom and joy in the music that has become rare in recent days. The production leaves a lot of space to each one of the musicians and shows a band who just started their career. Svartanatt shows that rock n roll is all but dead.
Live gigs:
European tour with Spell (Canada)
Members:
Jani Lehtinen – Vocals, Guitar
Felix Gåsste – Guitar
Mattias Holmström – Bass
Martin Borgh – Organ
Daniel Heaster – Drums
Svartanatt Homepage
Svartanatt Facebook
© The Sign Records