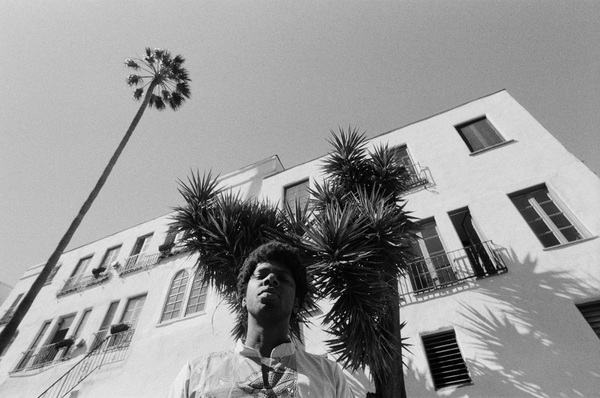 Klicka på bilden, för att se hela bilden
Psychedelic singer and guitarist Curtis Harding has today unveiled his brand new single "On And On" – a high energy, soulful, addictive and evocative track that is bound to get its listeners moving from the offset. Speaking on the single, Curtis states: "I wrote "On And On" about the cosmic wave that won't let anyone or anything stop you. We all have purpose and I believe once you know yours it's harder to give up. So go "On And On."
Harding's style was born in Michigan and bred on the road, a restless childhood spent singing Gospel alongside an evangelizing mother, then cultivated in Atlanta, where he sang backup for CeeLo Green and befriended the Black Lips (he plays with Cole Alexander in Night Sun).
"On And On" is the first new track written by Curtis Harding since the release of his 2014 album Soul Power (Burger Records/ Anti).
"On And On" speaks volumes of talent for one of the best kept vocalists of our time. RnB-tinged soul that leaves you feeling both elated and thoughtful.
You can catch Curtis Harding performing live at the following dates:
Thu 07-Sep-17 Amsterdam (NL) Bitterzoet
Fri 08-Sep-17 Heer (BE) Deep in the Woods
Sat 09-Sep-17 Paris (FR) Jazz A La Villette
Sun 10-Sep-17 Madrid (ES) El Sol
Thu 14-Sep-17 Geneva (CH) La Bâtie Festival de Geneve
Wed 29-Nov-17 London (GB) Scala
Tickets are on sale now. Tickets for the Scala show will go on sale Thursday, June 29th at 9am BST
© Playground Music