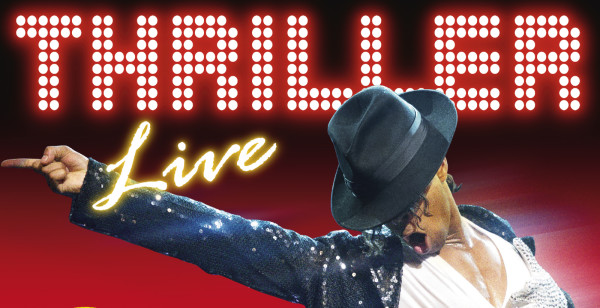 Direkt från Londons West End, där den nu är i sitt rekordbrytande 9:e år, gästar nu THRILLER LIVE åter Sverige och Malmö Arena med den spektakulära konserten skapad för att fira karriären till en av världens största underhållare.
THRILLER LIVE är den ultimata konserthyllningen till the King of Pop – Michael Jackson och The Jackson 5! Thriller live är nästan som att uppleva självaste Michael Jackson livs levande på scen. Showen, som har setts av över 4 miljoner människor i över 30 länder, fortsätter sin moonwalk runt om i världen och tar dig på en visuell och elektrifierande resa genom magiken i Michaels Jacksons 45-åriga musikhistoria.
Under föreställningen kommer du garanterat att sjunga med i de stora hitsen som; I Want You Back, I'll BeThere, Show You The Way To Go, Can You Feel It, Rock With You, She's Out Of My Life, Beat It, Billie Jean, Earth Song och självklart Thriller samt många, många fler!
**** (4 stars) "You can't beat it!" Evening Standard
"Dazzlingly well-drilled and brilliantly done" Mail on Sunday
"IMMENSELY ENJOYABLE." The Independent
"A glitzy concert of song and dance. THE HITS JUST KEEP ON COMING"
Daily Telegraph
Biljetter finns att köpa på ticketmaster.se
© Malmö Arena