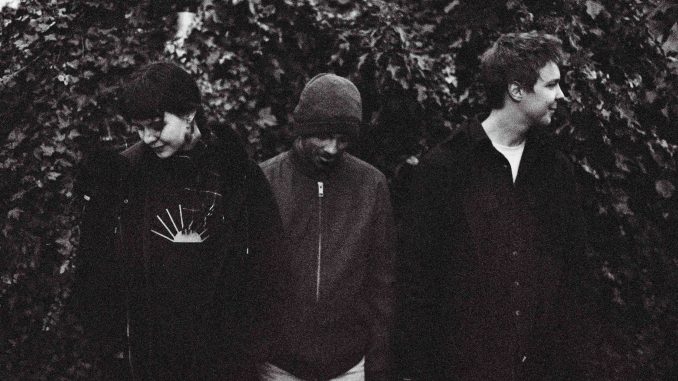 Klicka på bilden, för att se hela bilden
Jabu is a trio comprised of producer Amos Childs and vocalist-lyricists Alex Rendall and Jas. 'Fool If' is the first taste of their debut album, Sleep Heavy, coming soon on Blackest Ever Black.
The group was born out of Bristol's Young Echo collective: an ecosystem unto itself which has launched a number of other notable soundsystem-rooted projects and artists to date including Kahn & Neek, Sam Kidel, Ishan Sound, Ossia and Killing Sound (Childs with Kidel and Vessel).
Sleep Heavy is an underground R&B/soul album of uncommon depth and heft, a future Bristol classic driven by song-craft at once universal and deeply personal, and time-melting sound design that both haunts and consoles. It is, first and foremost, a meditation on grief, on loss, making sense of separation and death, but also what you have to hope comes after: healing, acceptance, beginning again.
Childs' production is a thing of wonder: melancholic, psychedelic and dub-wise, but also concise and pop-savvy. Stitched together from hard-dug and beautifully turned samples, it draws on influences from US R&B to Japanese art-pop – Mariah to Mariah Carey, if you will – and a rich seam of underground UK soul, boogie and lovers rock. Rendell's blue, imploring vocals nod to giants like Teddy Pendergrass and The Temptations in terms of phrasing and front-and-centre vulnerability, while Jas's sublime interventions draw a line between the Catholic choral harmonies of her childhood and the ethereal sweep of Cocteau Twins and Grouper. And of course there's an undeniable connection to the Bristol blues of Smith & Mighty, Protection-era Massive Attack, etc.
Sleep Heavy will be released on LP, CD and digital formats in Summer 2017. Details forthcoming
www.blackesteverblack.com
blackesteverblack.bandcamp.com
© Blackest Ever Black