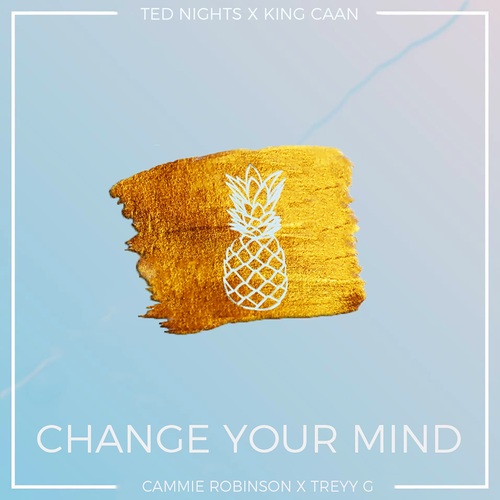 Klicka på bilden, för att se hela bilden
A DJ/Producer duo that is not afraid to mix things up and about to present a series of fresh tunes. Their first single Check This Out Now got to number 3 on the Swedish Spotify Viral chart with no outside help but fans liking the song and sharing it. Shortly afterwards the guys performed at Dreamhack mainstage (Swedens biggest gaming festival) and the Big Bounce Festival amongst others. Their energetic and unforgiving live perfomances led to some major blog hype and ultimately landed King CAAN a record deal with Linc/Sony Music.
Now they are releasing Change Your Mind in a dream team set up. Produced with Ted Nights (who has a 13m song on Spotify with Vigiland). Change Your Mind takes on a whole new level with beautiful vocals from the rising star Cammie Robinson who just released a song with Flux Pavillion. The dream team does not stop there, world star rapper and producer Treyy G (with hits like Trumpsta, Feel So Good, Wiki etc.) also features the track with his rap verse that basically puts the cherry on the cake.
© Linc/Sony Music