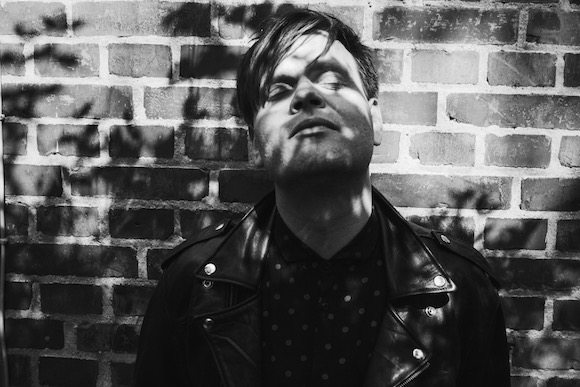 Klicka på bilden, för att se hela bilden
Only a few months ago Trentemøller released his fourth album 'Fixion' to much applause from listeners and media around the globe.
It charted around Europe and scored several 'album of the day/month/year' placements. Since then the Danish musician and producer embarked on a live-tour with over 50 venues shows, with the most being sold-out. Have a glance at the Tour and watch 'Complicated' recorded live at the Astra in Berlin on February 4th or join him playing the festivals in summer/autumn 2017.
Luckily Trentemøller still managed to work in his studio and the result is a brand-new song: Hands Down.
This new single sees Trentemøller team up with jennylee of Warpaint – the LA based indie rock outfit. The result is an edgy pop moment that combines an urgent rhythm section, sparkling guitars interwoven with synth flourishes and a killer vocal from jennylee.
Trentemøllers' Blissed Out Mix backs up the original version, stretching out the atmospherics across the 5+ minutes and only letting the drums hit in the last third. It's a thrilling move, and one that sums up Trentemøller's signature ear for drama and style.
LA based visual artist, photographer and director Justin Tyler Close is currently working on the music video for 'Hands Down'.
tracklist:
01. Hands Down feat. jennylee
02. Hands Down feat. jennylee (Trentemøller's Blissed Out Mix)
LIVE:
05.05.17 Spain, Murcia, WAM Festival
19.05.17 France, Reims, La Magnifique Society
20.05.17 France, Laval, Les 3 Elephants
16.06.17 Germany, Mannheim, Maifeld Derby
17.06.17 Switzerland, Neuchatel,Festi'Neuch
23.06.17 Netherlands, Ewijk, Down The Rabbit Hole
30.06,17 Denmark, Roskilde Festival
01.07.17 Switzerland, St. Gallen, Open Air St. Gallen
06.07.17 Spain, Madrid, Mad Cool Festival
08.07.17 Germany, Duesseldorf. Open Source Festival
13.07.17 Netherlands, Bloemendall aan Zee, Woodstock 69
14.07.17 Belgium, Dour, Dour Festival
15.07.17 UK, Clitheroe, Beat-herder Festival
16.07.17 Romania, Cluj Napoca, Electric Castle Festival
26.07.17 Italy, Segrate, Circolo Magnolia
27.07.17 Italy, Sesto Al Reghena, Sexto'nPlugged Festival
28.07.17 Italy, San Mauro Pascoli, A Cielo Aperto
29.07.17 Italy, Vasto, Siren Festival
more dates to be announced soon
Catch jennylee with Warpaint at one of their US festival gigs this summer: more info.
© In My Room