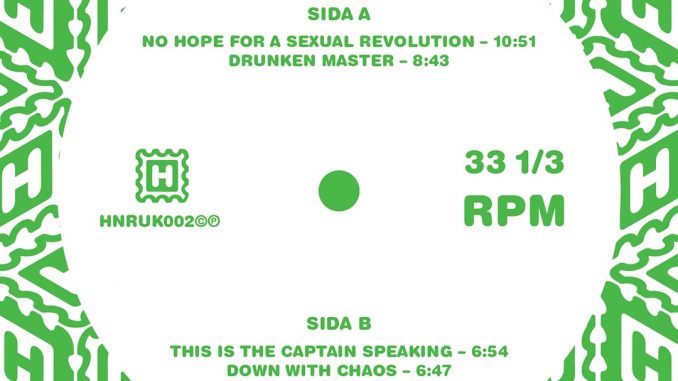 Who's the captain of the ship? Who's eyes hide behind the surveillance cam? Who steers your steps out in in the industrial outback? High Boys, who are The Idealist (Joackim Nordwall) and Dungeon Acid (Jean-Louis Huhta), won't let you be in control of the listening experience; by using steel clad beats they'll hold you in to a state of submission. Their music is created to be hard and direct – the few, thoroughly chosen sounds that build the construction that is High Boys' sound, builds the conditions for each other. Exactly everything in the "World Dumbination EP", released on 12" vinyl and in digital form on Höga Nord Rekords, is as important to the full sound.
High Boys is analogue music for a digital generation. The analogue approach is heard partly in the very sounds on these four tracks, partly in how stripped down the music is; there are but a few elements that are in play but those elements are exquisite in both how they are tuned and how they are placed to corporate with each other.
This record is not for you if you are not ready to leave a bit of your integrity in the hands of Huhta and Nordwall. The reward waits for those who see the value in letting two professionals in the art of dance music write the design for you. All you need to do is to let the power of this music pound your head numb.
High Boys is control. High Boys is hypnosis. High Boys is strict techno.
© Höga Nord