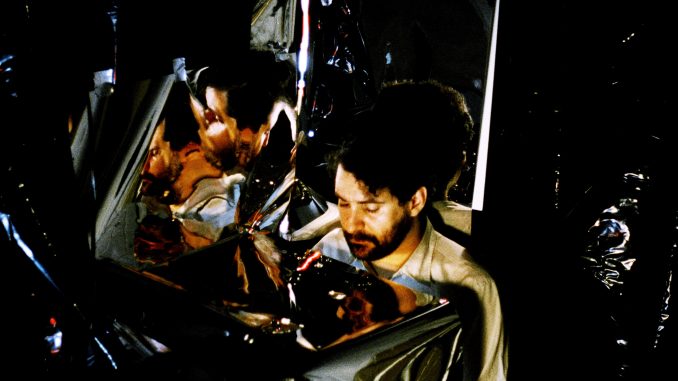 Klicka på bilden, för att se hela bilden
Horoscope is Rene J Nunez Cabrera from Miami, Florida. For the past several years, Horoscope has been slowly leading those in the know down a path of self discovery and expression. Nunez Cabrera hypnotizes audiences with a unique brand of cathartic live performances and a slew of releases on labels such as Ascetic House and No Rent Records.
With Misogyny Stone, his second LP for Wharf Cat, Nunez Cabrera looks inward and explores his past and place within the world. Though the artist's intent need not be force-fed to the listener — this is a work that rewards individual interpretation. Put in another way, this is a record for the listener to find themselves within.
In order to make Misogyny Stone distinct from his past releases, Nunez Cabrera used techniques new to him involving modular synthesis while integrating more standard rhythms into the compositions. By using these methods as well as tape manipulation, and a slew of effects Misogyny Stone avoids the common trappings of American harsh noise and European industrial / dark ambient music.
The cover art was designed by Nina Hartmann, Edition of 500.
READ: An Interview with Horoscope
LISTEN: Horoscope – 'Misogyny Stone'
PRE-ORDER: Horoscope – Misogyny Stone
Horoscope – Misogyny Stone:
1. Drone Gold
2. Misogyny Stone
3. Narcissist Vague
4. Azabache Necklace Bought to Protect My Daughter
5. New Piece (for Christian Mirande)
© Wharf Cat Records