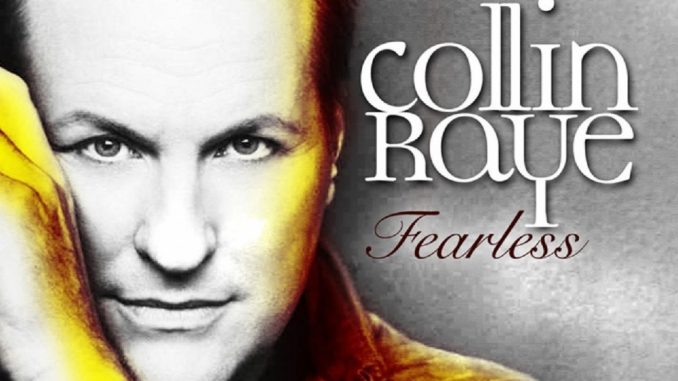 Collin Raye har haft hela femton ettor på den amerikanska countrylistan. Men några år efter millennieskiftet började karriären dala och till slut fick han kicken från multijätten Sony. Vilket är synd för Raye är alltjämt en av de bästa sångarna i Nashville. Hans starka klara tenor sviktar sällan eller aldrig och ballader typ Love Me, Little Rock och Not That Different är givna klassiker i det softa och smörigt romantiska countryfacket.
Därför är Raye hur välkommen som helst tillbaka, men dessvärre är Fearless inte den comeback jag hade önskat mig. Visst, sången regerar förstås fortfarande och spår som Makin' Up Time och Forever Starts Right Now fyller balladbehovet medan Young As We're Ever Gonna Be kan placeras in i facket ok popdänga.
Tyvärr luktar produktionen oftast mer eller mindre lågbudget och snabbjobb, vilket tveklöst drar ner helhetsintrycket.
Sedan blir naturligtvis saken inte bättre av två trista covers på två väldigt uttjatade låtar. My Way i midtempotappning luktar mest intressant misslyckande medan House Of The Rising Sun bara ter sig rutinmässig och onödig. Skippa därför Fearless och beställ mannens 16 Biggest Hits från din importör istället.
Skriven 2007-01-30