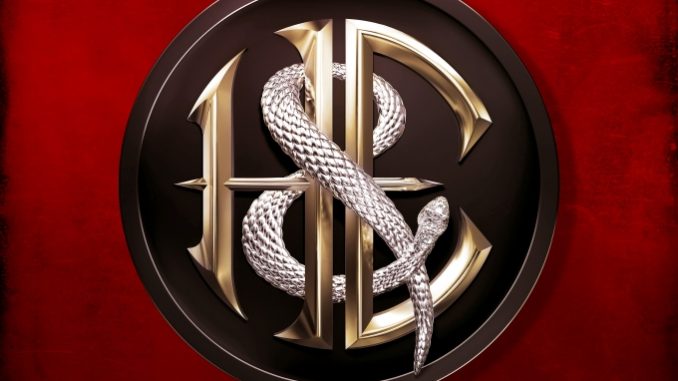 Klicka på bilden, för att se hela bilden
The first single from the album of the same name, HARD TO KILL out now!
"In my opinion, Heaven & Earth are the best Rock & Roll band in the world, period!"— Chris Lord-Alge, GRAMMY Award-Winning Mix Engineer
-With their 9 out of 10 rating of the new album, Hard Rock Haven declares, "Stylistically, it's still pure, classic Hard Rock sound with a tint of blues – and a certain Purple-ish tone to it."
– Brave Worlds proclaims: "Taking Hard To Kill as a whole, the 11 original songs ring true and the melodies unfold like you have known them your whole life."
– Rock Great Edgar Winter exclaims: "The new album from HEAVEN & EARTH is the real deal. Many great songs start out as a great riff, and this album is full of them. Intention, intensity, and emotion. All three are in play here. Well done, guys."
– Michael Molenda from Guitar Player Magazine screams: "On all fronts, HARD TO KILL is an album that demands your attention". I recommend a total surrender because those who absorb its savage beauty will be rewarded with a transcendent musical experience.
– Dr. Music – The musicianship here is outstanding. Stuart Smith is one of the best guitarists in the world today… "Retta is probably the most talented singer in rock and roll. With the strength and range of David Coverdale and Ronnie James Dio, and the bluesy passion, soul, and feel of Paul Rodgers, Retta is absolutely lethal here."
HEAVEN & EARTH features Joe Retta (lead vocals, guitar, harmonica) has performed with The Sweet, Gregg Rolie, Dio Disciples and Trans-Siberian Orchestra (TSO), Stuart Smith (guitars) Ritchie Blackmore Protégé, The Sweet, and numerous bands in North America and Europe, Lynn Sorensen (bass and vocals) has performed all across the globe with Bad Company and in Paul Rodgers' band, keyboardist Ty Baillie (who has played with Katy Perry and Robbie Robertson), and essential to the album with his songwriting and drumming is Kenny Aronoff, who has been a sideman to countless bands both live and in-studio including Bob Seger, John Mellencamp, and the Rolling Stones. His distinctive style and energy are one to behold on HARD TO KILL. While on tour, the band includes musicians Mike Mangan (Hammond organ and keyboards) and Steven Wilson (drums, percussion, vocals).
© Quarto Valley Records