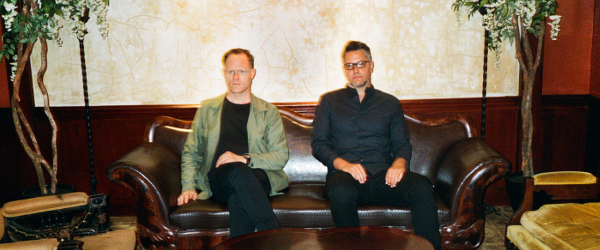 On October, 20th 2017, ambient shoegaze duo Aris Kindt release their second album 'Swann and Odette'. The sonic palette of the long player is deeper than the first one, the grooves more sparse and the melodies are given more room to seep deep within a mix so expansive it feels almost tactile.
To get an idea of the sound, the band already shared glimpses of the album. 'Several Wolves' and 'Still Undevided' have both been visualized into haunting music videos by Jason Poranski and can be watched now in full length on YouTube.
Please head over to Soundcloud for snippets of the album and get a rough idea of every song from the new record.
Aris Kindt – Swann and Odette – tracklist:
A1. Swann and Odette
A2. New Gods of Prudence
A3. Several Wolves
B1. Taking 33
B2. Seagraves
B3. A Second Type of Problem
B4. Treatise
B5. Still Undivided
Both formats come with 2 digital bonus tracks:
09. Hewett Fails to Understand
10. Motion Rest
© SEN – Superstition Entertainment Network GmbH