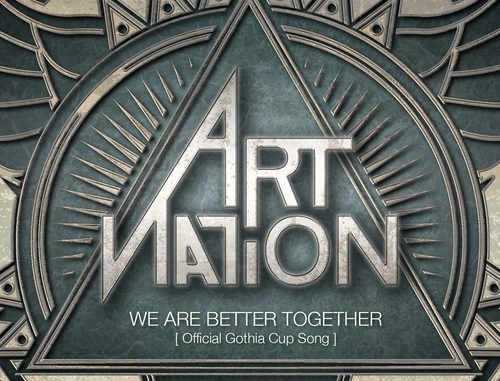 Art Nation to perform the Official Gothia Cup Song at Ullevi July 17th.
For the second year in a row, Art Nation will perform the Official Gothia Cup song at the opening ceremony at Ullevi July 17th.
The song is "We Are Better Together" and is written by Art Nation themselves.
Gothia Cup is the world's largest and most international youth football tournament. Each year, around 1700 teams from 80 nations take part and they
play 4300 games on 102 fields.
It's the teams, and participants from around the world that make the tournament unique. A meeting place for the world's youth, irrespective of religion, skin color or nationality, with football as the common denominator.
Art Nation released their 2nd studio album "Liberation" in april this year and
has got fantastic reviews all over the world.
Following these great reviews the press believes that this may be the
album that takes Art Nation to the big stages.
9/10 – Powerplay UK
9/10 – Classic Rock, UK
5/6 – Gaffa, SE
94/100 – Burn, JA
10/10 – Sleaze This City, FR
10/10 – Heavy Paradise, GR
The album was recorded once again at Top Floor Studios by producer/engineer Jakob Herrmann (Amaranthe, Evergrey, Hardcore Superstar), and co-produced by Theodor Hedström and the studio's assistant engineer Christoffer Borg (Kee Marcello, Bob Hund), who is also one of Art Nation's guitarists
© Gain Music Entertainment