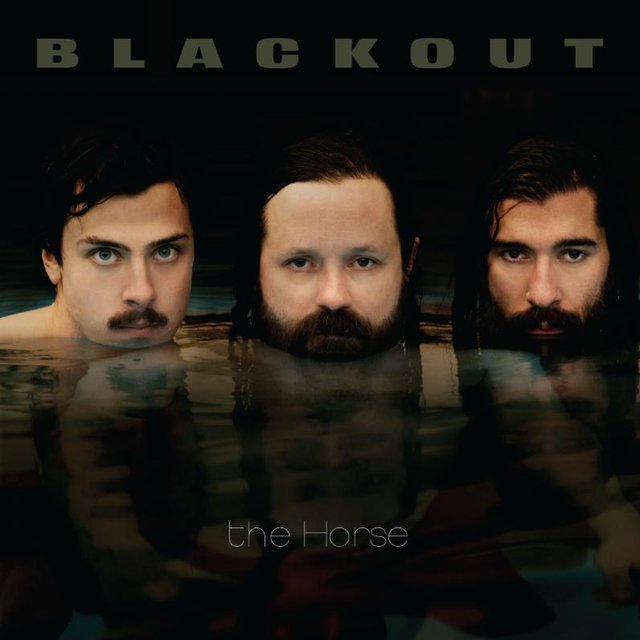 Klicka på bilden, för att se hela bilden
Hints of NYC crossover legends like Helmet, Cro-Mags, Crumbsuckers, Prong to their signature gritty doom
​
"In a sea of newer-school heavy riffing, Blackout are managing to concoct a sound across the span of The Horse that stands them out. The songwriting and execution… feels like a landmark for them." — The Obelisk
NYC trio Blackout are streaming their forthcoming album The Horse ahead of release in its entirety starting today via Noisey. Hear and share The Horse album HERE.
The Obelisk recently launched "Let 'em Ride" HERE.
CvltNation previously hosted first single "Graves" HERE.
Ask any New Yorker what makes them special and they'll all tell you something different. But there's something very particular about a city so condensed with a vast range of humanity all facing myriad daily challenges that gives its rock music a brash, direct aggression unlike other places. Case in point, NYC trio Blackout's take on doom and stoner rock is filled with a gritty, mechanistic heft unlike bands of their ilk from anywhere else.
Subsumed within the greasy grooves of The Horse there are echoes of NYC heavy legends like Helmet, Cro-Mags, Judge, Prong and others — not as intentional homage, but rather a vibe that permeates and inadvertently gives its bands a unique power that few can match.
After a brief hiatus between the March 2015 release of their self-titled sophomore album on RidingEasy Records, Blackout has regrouped and (ahem) gotten back on The Horse for an 8-song blast of riffs that does not fuck around.
On one fateful day in July 2016, with a handful of mushrooms and a bottle of tequila, vocalist/guitarist Christian Gordy set out to write an entire new Blackout record. Following the departure of original drummer Taryn Waldman earlier that year, the band's fate was uncertain. But, Gordy's writing forray resulted in a wellspring of inspiration and by happenstance he contacted drummer Adam Taylor who had just parted with his band Ghost Punch. Within two months of banging out riffs with bassist Justin Sherrell, Blackout was back in action.
The Horse was recorded over 4 days in September 2016 at Spaceman Sound in Brooklyn's Greenpoint neighborhood, which the band describes as "a whirlwind session laced with loads of buds, Petey's burgers and lipstick."
Or, described by Blackout themselves: "What you have before you now is a messy plate of meat, slathered in weird sauces. A haunted steak from from Centaurus A to sink your dirty fangs into. Sit back, crack a semi cold one, maybe get some snacks… and turn this motherfucker up to 8."
The Horse will be available on LP, CD and download July 14, 2017 via Riding Easy Records.
01. Graves
02. Let 'Em Ride
03. Roach Bites
04. Rat Spirit
05. Amnesia
06. Mean Pads
07. Holy Wood
08. The Horse
© RidingEasy Records