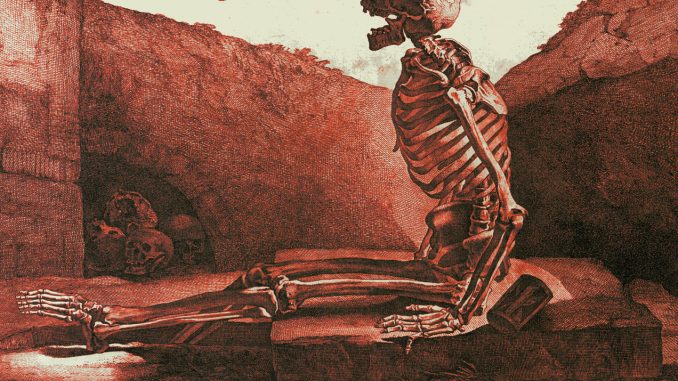 Klicka på bilden, för att se hela bilden
'There is a star in every grain' got a wall of sounds where the guitar creates a vibrant echo of the 90s Gothenburg scene. Tomma Intets new single got dreamy melodys and a hook in the chorus that makes the bands sound just blend enough with a distant past to make it vital in 2017. Tomma Intet do not sound like any of the bands that first come to mind when listning to their sound, perhaps thats what makes their sound so intriguing.
'Tomma Intet' have begun the work with their debut album that will be released by Lövely Records in the autumn of 2017. 'Tomma Intet' arise from the ashes of the band High Hats and have now evolved to let the music and the songs in a collectivist way trumps the band as a phenomenon. 'Tomma Intet' debuts in 2017 in the strongest possible way.
'Tomma Intet' is a mixed gender collective with an undefined amount of members, born in Sweden during the winter of 2015 and is based on the idea of enlightenment and transcendence. 'Tomma Intet' is a state of mind. It is the world you experience when you leave something old and familiar, like earlier projects as The High Hats, and decide to evolve into something new and unknown.
To this date the collective have performed sold out shows together with acts such as K-X-P and Hurula, played live in Swedish national radio and released two singles – I Leave & Through the circle of a rope.
In april 2017 'Tomma Intet' will reveal their first 7" vinyl ep on Lövely Records, which has been recorded during the last year in a cabin on the Swedish west coast. The music created is best described as the sound of Scandinavian nature – dramatic and energetic, yet fragile and beautiful. With a wall of harmonies on top of lyrics reminding us about death and love, 'Tomma Intet' is the soundtrack of our last days left on this earth.
The world is burning, now let us burn with it…
Tomma Intet – Facebook
Lövely Records – Facebook
© Lövely Records