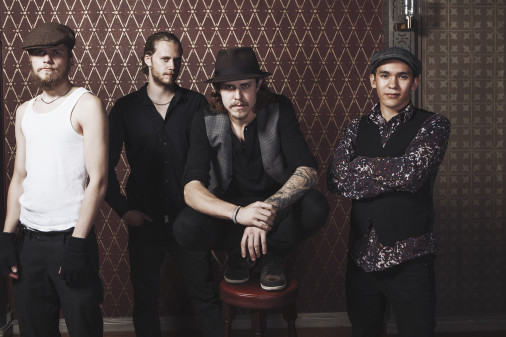 Klicka på bilden, för att se hela bilden
MASS DIVERISITY is four genres in one band – combine Red Hot Chili Peppers and John Mayer and a twist of Stevie Wonder and some jazz to it. Some even say they have created something new. You just can't sit still to this.
For radio stations there is a shorter version of Can't Run – we really think people want to hear this!
Personal lyrics and the EP will contain the four different aspects, or genres within this band.
The EP – Can't Run (digital release) will contain the songs:
– Can't Run
– Choosing Life
– Devils Eyes
– Loving Memory
MASS DIVERISTY's debut album will be released early autumn 2017 digitally and on vinyl.
The team within Attitude Recordings is very pleased with the result – "We had a vision from the first time we saw this band live and we kept the vision throughout this project and is very pleased with the result" says the label manager and producer – Regina Vallanger. Recorded at Sound Control Sweden outside Gaevle, Sweden. Recording- and mixing engineer and co-producer is Benjamin Nyman at Nyman Audio. Tracking engineer is Anton Forsberg.
Mastered by Svante Forsbäck at Chartmakers.
© Attitude Recordings