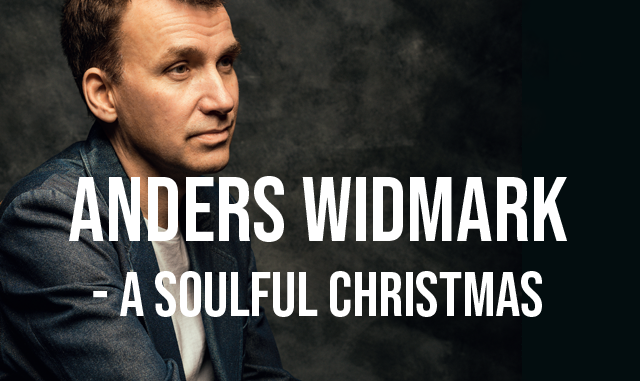 JPS MEDIA i samarbete med WIDMARK PUBLISHING lottar ut biljetter till rosade jazzpianisten Anders Widmarks julkonserter i Gävle, Lund, Uppsala och Göteborg.
Vi lottar ut 4 par biljetter – en vinnare till varje konsert.
Det enda du behöver göra för att vara med i utlottningen är att gå in på vår facebook-sida och skicka ett meddelande till hos med din mail-adress och svaret på denna fråga:
Vad är titeln på Anders Widmarks album från 2014?
Skriv även vilken konsert du vill gå på – se turnéprogram här nedan.
Sista tävlingsdag är fredagen den 22 november.
Vinnarna meddelas via mail och får sina namn uppsatta på gästlistan.
Det här är julkonserten för dig som älskade Anders Widmarks psalmskivor.Ave Maria och Stilla Natt blir till blå blues, jazz och gospel. Se musikvideon till Ave Maria här:
"Anders är pianisten som får en mikropaus att svänga. Som med oöverträffad dynamik och lyrisk känsla, osviklig tajming och bergfast rytmik alltid får sin egen version att framstå som den definitiva! Den man alltid längtat efter att få höra utan att veta att den gick att göra. Anders musik slingrar sig rakt in i hjärtat och berör. Och oavsett vad han spelar gör han det med stor personlig prägel." – Visfestivalen/ Läckö Slott 2019
"One of the great pianists of our time." – Stuart Nicholson
Anders Widmark har vunnit två grammisar och samarbetat med bland andra Esbjörn Svensson, Salem al Fakir, Rebecca Törnqvist och Helen Sjöholm.
TURNÉDATUM
Gävle 1 december
Lund 4 december
Uppsala 15 december
Göteborg 17 december